Tap and Flash
Master math, vocabulary, and geography skills in record time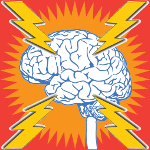 Master math, vocabulary, and geography skills in record time with Tap and Flash! Focus on core memorization with minimal time investment. Optimize your study time with simple and refined flash cards.
Are you still counting on your fingers? Do you have enough time to finish your tests? Use Tap and Flash every day for five minutes and experience life altering changes. Burning multiplication, division, addition, and subtraction computations into your brain is essential. You will use these skills throughout your academic, professional, and personal life.
There are thousands of words in the English language. Which ones do you need to know? Tap and Flash has the answers! Try our vocabulary flash cards with Tier 2 Common Core words. These are words that span many different fields. Tier 2 words are common in written material that students will encounter. Each grade introduces more complexity, so it is crucial to have a strong vocabulary base. Once these Tier 2 words are memorized, you can use them in your own writing for more precise sentences.
Do you know all of the U.S. states and capitals? The geography section contains flash cards for the 50 states with each state highlighted for visual association.
The app counts the time spent on each question/answer card and shows the results at the end. You can sort your results by fastest or slowest times to see where you need to improve.

Why Try Tap and Flash?
Do you need to brush up on your multiplication, division, addition, or subtraction skills? Does it take too long to make math calculations in your head? Tap and Flash can boost your math performance by creating a strong core foundation. You will need these skills throughout your life, so invest the time today. Tap and Flash your way to a higher level.
Have you encountered words that are unfamiliar? It takes too long to read the whole dictionary cover to cover. The plot is also hard to follow :-) Memorize the Tier 2 words selected for Tap and Flash to improve your reading comprehension. Add these words to your own writing to create specific and detailed sentences.
Are you familiar with all of the U.S. states and capitals? Tap and Flash can help you locate the states and learn the capitals.
If you are using Tap and Flash at night, make sure you have sufficient lighting. Ideally you want to use the Concentrate favorite within Hue Lights. Do you have Hue Lights? Are you looking for great Philips Hue apps? You can try a great Philips Hue app for free by downloading Hue Lights from the App Store today! Do you need Philips LED bulbs, more LED lights, Hue LightStrips, Hue bulbs including BR30, A19, and GU10? Take a look at all of the Friends of Hue Philips products available at Hue Lights.
There are several third-party Philips Hue apps available. Search for Hue Lights on the App Store for some excellent LED lighting apps. It is best to try the free Philips Hue apps first to make sure they work in your environment. The Philips LED bulbs can be remotely controlled with one of the best Hue apps, Hue Lights, using your iPhone, iPad, or iPod Touch device. Philips LED bulbs consume just 8.5 watts for the A19 model and produce 600 lumens. The Philips BR30 model uses just 8.0 watts and produces 630 lumens. Controlling the Philips Hue LED bulbs is easy with Hue Lights and your iOS device. LED lights can save you a lot of money and improve your quality of life. Using an advanced light controller similar to Hue Lights is the best way to control Philips Hue LED lights.
When searching for a Hue app or deciding whether to purchase the Hue Starter Kit, read a Philips Hue review from a trusted third-party source and also read user comments posted for both the Hue hardware and Hue software. Definitely try the Hue Lights third-party app for controlling Philips Hue and all of the supported Friends of Hue products. Are you still thinking about buying Philips LED bulbs or the Philips Hue system? Check out some YouTube videos to see how colored LED lights would look in your house. A very good Hue app that is free to try is Hue Lights. Version 1.1 of Hue Lights includes dynamic light animations, choreographed audio/visual scenes, flexible group sharing, and background light animations. Your LED lights will come alive with one of the best Hue apps available, Hue Lights.
Download Hue Lights today and experience Philips Hue with a great Philips Hue app that has excellent support for starter kits all the way up to very large Hue deployments. Read a Philips Hue review, watch some demo videos, and then try a light controller that will optimize your Hue Lights investment. What is the best Hue app? We highly recommend Hue Lights by LapApps, LLC. Your Hue bulbs will be happy with this excellent light controller.
Get the latest Philips HomeKit v2.0 Hue bridge to get started.
Hue Personal Wireless Lighting is a trademark owned by Koninklijke Philips Electronics N.V., see www.meethue.com for more information. Hue Lights and LapApps, LLC are in no way affiliated with the Philips organization.
---
Legal Notices © 2013-2015, LapApps, LLC. All rights reserved.