Tap and Flash
Master math, vocabulary, and geography skills in record time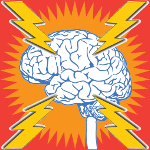 Master math, vocabulary, and geography skills in record time with Tap and Flash! Focus on core memorization with minimal time investment. Optimize your study time with simple and refined flash cards.
Are you still counting on your fingers? Do you have enough time to finish your tests? Use Tap and Flash every day for five minutes and experience life altering changes. Burning multiplication, division, addition, and subtraction computations into your brain is essential. You will use these skills throughout your academic, professional, and personal life.
There are thousands of words in the English language. Which ones do you need to know? Tap and Flash has the answers! Try our vocabulary flash cards with Tier 2 Common Core words. These are words that span many different fields. Tier 2 words are common in written material that students will encounter. Each grade introduces more complexity, so it is crucial to have a strong vocabulary base. Once these Tier 2 words are memorized, you can use them in your own writing for more precise sentences.
Do you know all of the U.S. states and capitals? The geography section contains flash cards for the 50 states with each state highlighted for visual association.
The app counts the time spent on each question/answer card and shows the results at the end. You can sort your results by fastest or slowest times to see where you need to improve.

Frequently Asked Questions
Please direct questions, feedback, and feature requests to s-u-p-p-o-r-t@TapAndFlash.com (Remove the '-' characters first).
What is Common Core?
Common Core is a set of standards that outline expected skills and knowledge for each grade. They are aligned with international standards and consistent across school districts. Refer to the Common Core State Standards Initiative for the actual standards, additional support information, and more resources.
How did you select the words?
The initial set of words uses the Berkley Unified School District's Grade Level Academic Vocabulary Manual. This manual was created by language experts, Berkley teachers, and literary specialists. The BUSD K-12 Academic Vocabulary Team includes Heather Tugwell, Caitlin Alastra, Dana Blanchard, Jamie Carlson, Monique DeBrito, Victoria Edwards, Kathleen Gadway, Allison Kelly, Nabila Massoumi, Angelica Perez, Heidi Ramirez-Weber, and Veronica Valerio with special thanks to Neil Smith, Christina Faulkner, Veronica Valerio, and Cathy Campbell.
Definitions and parts of speech were validated with online and printed dictionaries including Merriam-Webster Online, Oxford Dictionaries, Macmillan Dictionary, Dictionary.com, The Free Dictionary by Farlex, Collins, Wiktionary, and The American Heritage Dictionary of the English Languange. Sentences were reviewed by Dr. Susan Snycerski and Dr. Sean Laraway.
Are there supplemental materials available?
For more information on U.S states and capitals please see Wikipedia. The maps used in the U.S. Capitals deck are based on a vector image of the United States. See United States for original source and more reference data.
To improve your vocabulary you should read a wide variety of material from multiple sources. Buying a Kindle and loading it with your favorites is a great way to strengthen your language arts skills. There are also extra books that give practice and further explanations. See Supplemental Information for more suggestions.
How can I load new decks?
When the App is updated to a new version it will automatically include all available free decks. New decks are planned for future versions. Expected decks for v1.1 include kindergarten through third grade.
Can I create my own decks?
This is planned for a future release.
Memorizing this stuff is boring. What should I do?
Work on memorization in small chunks. Focus for 5 minutes of intense concentration. If you are working with an artifical light source, try using a bulb that has colder temperatures with a blueish-white color. This can help you concentrate. For the best possible light use an LED bulb with a color temperature of 4,329 Kelvin or 231 Mired. You can get to this exact setting by using a Philips Hue LED bulb set to the Concentrate favorite with the Hue Lights App.
---
Legal Notices © 2013-2015, LapApps, LLC. All rights reserved.